4 Black-owned Comic Book Companies
Comic Books have been part of my life for as long as I can remember.  For some of us, this journey brings us to a place where we want more.  Diverse stories, by diverse creators doing things that we love.  Art reflects life. Seeing those tangible things is important. I have a list of 4 Black-owned Comic Book Companies that have answered the call. There ready to shake things up. 
So Let's jump right into it.

Konkret Comics is an independent US-based publishing company founded in 2018 by Derek Anthony Allen. KC is also a collective of creators (writers, illustrators, and more), who came together like Voltron for one common goal.  To bring their wildest dreams to life in unleashing stunning visuals and stories, unlike anyone, 's ever seen.  And they want you to come along for the journey.
For more from Konkret Comics
| Instagram | Twitter | Website |
Lockett Down Productions is a small press comic publisher owned and operated by Regina L. Sawyer.  Lockett Down prides itself o releasing cutting-edge stories in the realm of Sci-Fi and Horror Comics.  The Lockett Down catalog has titles such as The Rippers, Ice Witch, and Eating Vampires.
For more from Lockett Down Productions
| Instagram | Twitter | Official Website |
Weird Enough Productions is a comic publishing company founded by Tony Weaver Jr.  Weird Enough is on a mission to change the world through storytelling and efforts in education.  With inspiring and relatable stories.  This initiative is well on its way. 
For more from Weird Enough Production
| Instagram | Twitter |Official Website |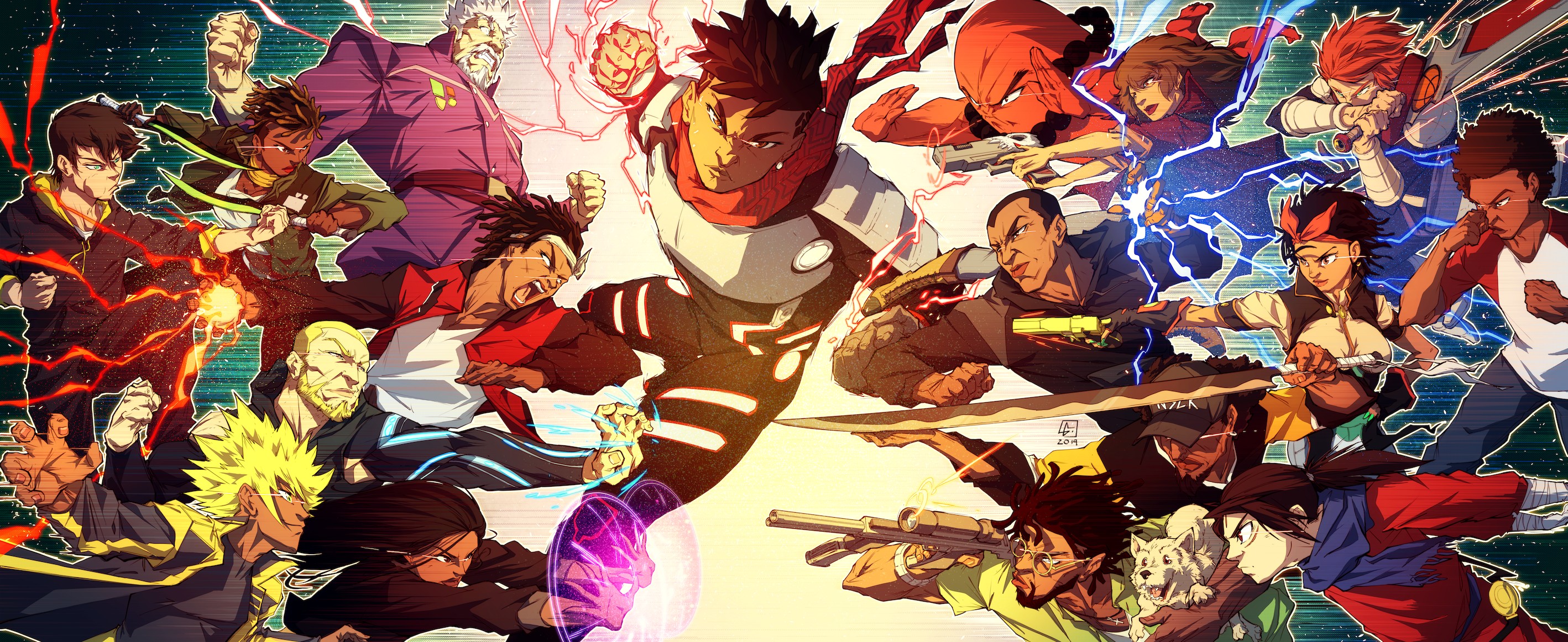 Noir Caesar Entertainment is a digital comic publisher dedicated to promoting diverse and original content. Putting individuals from marginalized communities at the forefront. Founded Johnny O'Bryant III. Noir Caesar is in the process of expanding.  
For more from Noir Caesar Entertainment
| Instagram | Twitter | Official Website |
There you have it- 4 Black-owned Comic Book Companies looking to shake up the Industry. 
What are some of your favorite Black lead comics?  Let me know in the comment section below. 
| Instagram | Twitter | Website |